What is teletherapy?
Teletherapy, also referred to as telehealth, telepractice, or online therapy, involves the online delivery of professional services from psychologists, licensed clinical social workers (LCSWs), and licensed professional counselors (LPCs) via high-resolution live video conferencing. Teletherapy sessions are similar to traditional therapy sessions with one major exception—instead of sitting in the same room, patients and therapists interact via live video connection.
Talking to an online therapist can be beneficial for a multitude of reasons—not only does therapy help with mental health concerns like depression, stress, and anxiety, but it can also be extremely valuable during periods of acute stress, like the current COVID-19 pandemic.
The World Health Organization (WHO) recently declared the ongoing outbreak of the novel coronavirus (COVID-19), a pandemic. In response, public health experts and local health departments have asked individuals and organizations to take action to prevent exposure and limit the community spread of the coronavirus disease. Additionally, the United States Centers for Disease Control and Prevention (CDC) have recommended that healthcare providers take steps to provide remote services to slow the disease spread.
With quarantine and social distancing due to the coronavirus disease, people across the United States are dealing with unprecedented situations. While it's important to allow yourself to feel negative emotions, teletherapy can help you navigate the current situation and manage health from the comfort of your own home.
Whether you're a regular patient or interested in trying online therapy for the first time, here's why you should consider online counseling.
1. Teletherapy is convenient and just as affordable.
Compared to in-person therapy sessions, teletherapy is an affordable option for many patients. The costs of teletherapy and in-person sessions are generally equivalent. With teletherapy, patients can avoid transportation hassles and expenses.
Convenience, which can be a significant factor in deciding not to seek care, is also a considerable benefit of teletherapy. With teletherapy, patients can pick a treatment time and method of administration—secure video, text messages, phone calls—that works with their schedule and preferred communication style. According to the American Speech-Language and Hearing Association (ASHA), teletherapy also creates opportunities for individuals with severe disabilities to access care.
To use online counseling from the comfort of their own home, all patients need is an internet connection.
2. Online therapy provides patients with a broader selection of therapists.
Recent changes in regulations have made it easier for patients to access online therapy. Earlier this week, the United States Department of Health and Human Services relaxed constraints that made it nearly impossible to meet digitally with a health care provider because of privacy concerns under the Health Insurance Portability and Accountability Act (HIPAA). Relaxed HIPAA regulations can dramatically change patient access to teletherapy services, even after the COVID-19 pandemic has subsided.
With increased access to teletherapy services, patients can enjoy a more extensive selection of therapists. Patients in rural areas can access therapy from the comfort of their own home rather than driving an hour to the closest clinic. If you need a specialized treatment approach or prefer private practice therapy, teletherapy can provide access to an experienced clinician.
3. Online therapists are dedicated to being there for their patients.
The novel coronavirus outbreak has forced millions of people within the United States to avoid close contact and self-isolate—sometimes within the same house—from the people that we interact with every day: family, friends, coworkers, and even pets. Combined with paranoia and an unknown future, it's understandable that stress and anxiety are high.
Teletherapy services have gained popularity as a source of connection and understanding in an environment that feels otherwise isolating. With feelings of anxiety and fear becoming increasingly common, teletherapy is the best option to help individuals manage their health and stay connected with the care they need.
Online counseling can also help you maintain your current relationships from a distance. Maintaining significant relationships and fostering emotional connections are essential to cope with the current situation, and a counselor can help you keep your relationships healthy when you're physically apart.
4. Teletherapy is as effective as traditional therapy.
To date, numerous studies have confirmed the effectiveness of telepractice compared to traditional therapy. As teletherapy continues to grow as a delivery model for professional services, research has found minimal differences between teletherapy and conventional in-person therapy. In fact, ASHA has recognized teletherapy as an effective model of professional service delivery since 2005.
In a 2011 study by Kent State University, researchers compared patients receiving in-person sessions with those receiving telepractice sessions and found that the outcomes for the telepractice group were equal to or better than the in-person group.
5. Teletherapy offers anonymity.
Teletherapy services offer a higher degree of anonymity than traditional therapy, allowing patients to express their emotions without worrying about judgment.
Being honest with your online therapist—whether in person or using teletherapy—allows patients to feel listened to and understood. It's important to remember that you're doing yourself a disservice if you hold back during therapy. Although live video conferences or phone calls with your counselor may feel uncomfortable at first, it's essential to let out your emotions in the same way that you would during an in-person therapy session.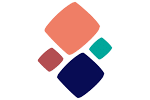 Find a Therapist for Online Counseling
Get personalized matches
How can you make the most of your online therapy sessions?
If you're used to in-person sessions, opening up to your therapist on your couch or in your kitchen may feel uncomfortable at first. Additionally, if this is your first time using teletherapy services, you might find it challenging to share your feelings with your psychologist over Skype or Facetime. To make your teletherapy sessions more comfortable, aim to:
Use your first teletherapy session to set goals. For patients who typically go to in-person therapy sessions, your first online session is an excellent opportunity for evaluations of your goals and personal progress. If you're a new patient, expect to set out goals during your first therapy session.
Treat your online session like an in-person appointment. The best way to make the most of teletherapy is to treat your online therapy sessions like any other appointment. This might mean relocating to a different room or area of your house or getting dressed to make your session feel more like a traditional appointment. Treating your teletherapy sessions as real appointments will put you in a different headspace, especially if you're stuck in quarantine.
Treat teletherapy as an opportunity to socialize. Think of teletherapy as a way to socialize while social distancing. Expressing your feelings of fear, anxiety, and stress to an experienced therapist can help you gain a sense of understanding during the COVID-19 outbreak.
Minimize interruptions and find a quiet place. Minimizing interruptions and distractions can help you make the most of your teletherapy appointments. If you're having trouble locating a quiet spot in your house, try wearing headphones to minimize background noise, leaving your phone in a different room, and muting text message notifications on your laptop. If possible, cover clocks to avoid watching time pass.
Take advantage of off-hours. With most of the general public engaging in self-isolation, most people have more flexibility in scheduling. Consider taking advantage of off-hour teletherapy sessions, such as weeknight and weekend sessions.
Remind yourself that therapy is essential right now. Throughout the United States, people are avoiding mass gatherings, self-isolating, and working from home to prevent exposure to the coronavirus disease and limit the spread of COVID-19 cases. The novel coronavirus pandemic is an unprecedented situation, and it's normal to feel a range of negative emotions. Online counseling can help you navigate the current situation.
How can you find an online therapist?
If you're experiencing feelings of stress, depression, or anxiety that interfere with your daily life, contact your healthcare provider. Additionally, if you're experiencing a mental health emergency or suicidal thoughts, please call 911 or contact the national suicide hotline.
To find a mental health provider, consider reaching out to an online therapist using With Therapy. In addition to particular areas of expertise, With Therapy's unique matchmaking service can help you find a therapist who matches your preferred gender, race, sexual orientation, education, background, or other desired criteria.
Ultimately, experiencing stress and anxiety related to the COVID-19 pandemic is normal. Although reaching out for help can feel daunting, an experienced therapist can help you find strength and manage your mental health from the comfort of your home.
Find a Therapist for Online Counseling
Ready to find support and address your challenges? Schedule with a therapist uniquely matched to you.

You're at the heart of a reimagined therapist search platform.